'Ello folsickles. Today's review will be for the
que bella refreshing pomegranate peel-off mask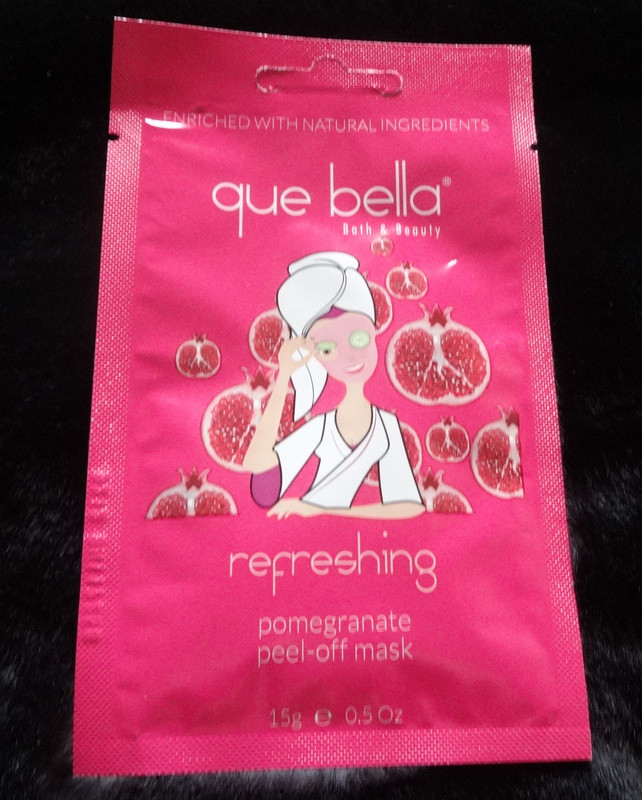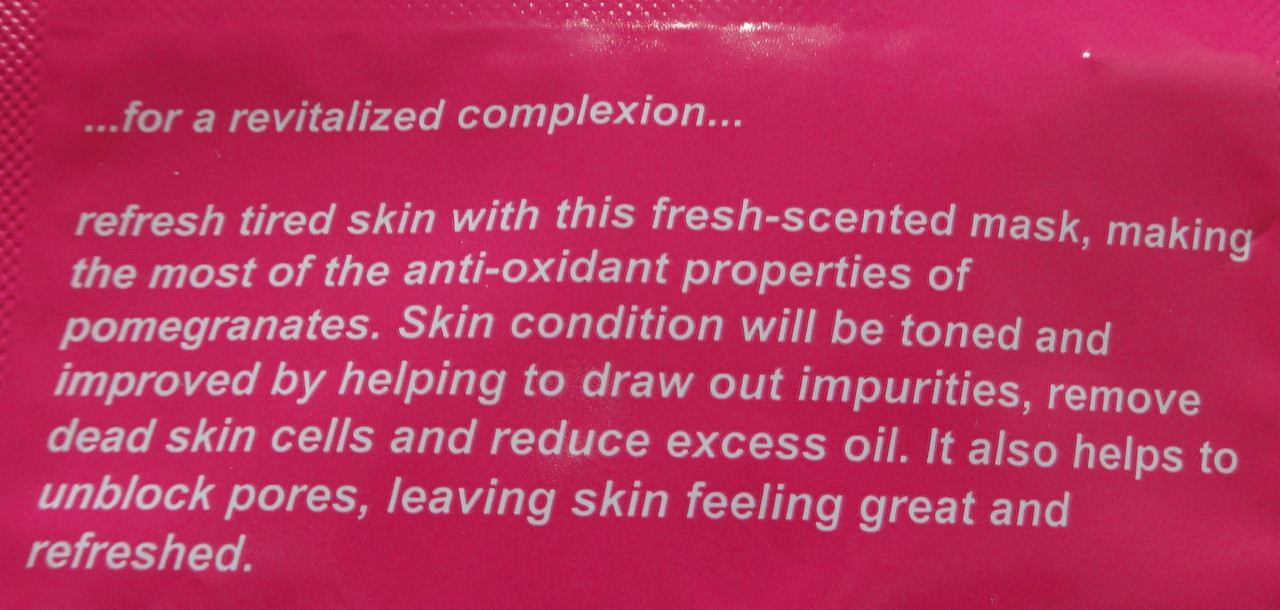 Availability: This is available as a 6-pack for $10 at target.com or at $1.99 for one at quebellabeauty.com.


Would I buy this? Probably not
What is this product? What is it supposed to do?
Product info according to quebellabeauty.com:
When tired skin needs a refresh, reach for the Que Bella Refreshing Pomegranate Peel Off Mask. Enriched with nourishing pomegranate oil & toning organic Witch Hazel extract this refreshing face mask helps to remove dead your skin cells and cleanse away any excess oil to leave your skin feeling smooth and clean. When you use this trusty skin treatment from Que Bella, you can expect your skin to feel tighter, with fewer impurities. Fresh as a daisy!
Does this contain any special/beneficial ingredients?
Witch Hazel Water: Has astringent, anti-inflammatory, and anti-bacterial properties.
Pomegranate Oil: Has anti-inflammatory and anti-aging properties
Vitamin E: Has anti-oxidant properties.
What is the texture like?
This has a gel texture that dries to become a peel-off mask.
Is this scented?
This has a yummy sweet candy scent, I wouldn't say it's pomegranate specifically but kind of like a sweet tart with a hint of pomegranate to it.
What has my experience with the product been like?
This mask made my skin feel super smooth after removing it but I don't find that it does much else.


Please let me know if you have any comments or questions.
Disclaimer: This was given to me as a Christmas gift last year. :)